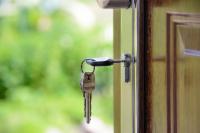 When looking to buy a house is it better to use the listing agent or a buyer's agent?
This is often a question we are asked and one that is misunderstood in the marketplace. The answer is very simple. A Seller's agent (or listing agent) has a fiduciary and confidentiality duty to only one party: the seller. They have a contract with the seller to get them the best offer for their home.
Think of it this way – if you were suing your neighbor because they accidentally drove their pickup truck into your brand new pool, would you use the same lawyer that they are using to get a group discount? Of course not. Using a listing agent for one of the biggest purchases of your life is the same idea. Some states actually make it illegal to dually represent the sellers and buyers in the same transaction.
The seller's agent cannot help the buyer assess whether the home is priced fairly and will only provide pricing information that supports the seller's listing price. The listing agent is focused on the seller's property and it isn't their job to disclose information that might help the buyer get a better deal.
Many people think that going through a listing agent will ultimately get them a better price because the listing agent is motivated by a higher commission. The truth is that with all the transparency available today, it is virtually impossible for a listing agent to effectively recommend that the seller turn down what is ultimately a better offer just because it came in from another agent. To do so would be risking their license and career.
A buyer's agent, however, is responsible to only one party – the buyer. Their job is to gain private showing for the buyers, assess a fair price in todays market, help negotiate the offer, and, as important, ensure that the post-offer process goes smoothly and without issues.
The post-offer process includes the inspection, which may require further negotiations, scheduling appraisals, coordination of information between the lender, the buyers, the buyer's attorney, the seller's attorney, and agent, scheduling and advising on the final walk-through, and coordinating and attending the closing to ensure there are no loose ends.
A good buyer's agent makes sure three things happen during the process:
1)   The buyers get notified of homes before and as soon as they become available;
2)   The buyers receive advice on the true market value of a home being considered for an offer; and
3)   The buyers are protected and led throughout the process from offer to closing, without anything slipping through the cracks, which is usually a 60 day process.