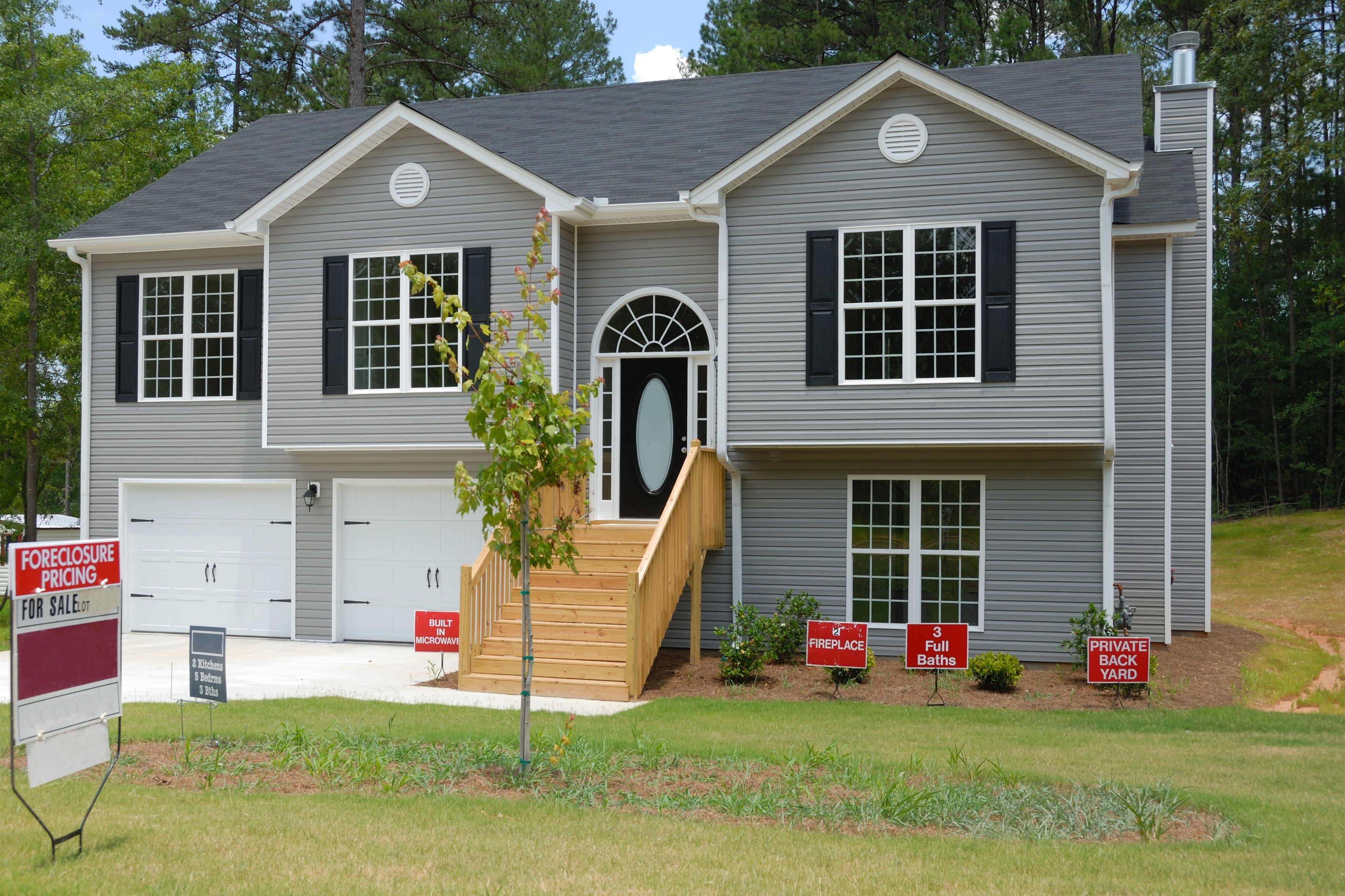 Is a Foreclosure property right for you?
In the real estate business much of our time is spent educating clients on the various pros and cons of different types of properties:  Condos vs Single-Family, 55+ communities vs unrestricted developments, etc.    But the most difficult to explain is that of foreclosures vs. conventional residential sales.
It's difficult because there isn't a single roadmap that buyers can follow.  Each foreclosed property can have significantly different characteristics, requirements and bidding rules.
Since approximately 10-15% of our clients inquire about foreclosed properties, we thought we'd write this article from the perspective of buying a foreclosed property as your primary residence.
How foreclosures happen:  Typically foreclosures occur when homeowners fail to pay their mortgage.  Occasionally, foreclosures may happen when homeowners fail to pay their taxes.
According to the National Association of Realtors, in April-May of last year, foreclosures were priced 15-20% under market.   Keep in mind, however, many foreclosures have bidding processes designed to get the highest possible price in order to offset the sellers'(usually a bank) legal expenses and to recoup their mortgage due from the previous owner.
The Big Difference –  The process to buy a foreclosure varies substantially from a traditional sale.   Usually, there is an on-line bidding process which requires you to use a licensed agent to make an offer.  Sometimes the bank requires you to do all inspections, at your own expense, prior to submitting an offer.   If your offer is accepted, there is no further negotiating over issues such as faulty heating systems, peeling paint, water issues in the basement.  Foreclosure homes are almost always sold "as is".
The Costs – Many foreclosures have a "buyers premium" that gets added onto the winning bid.  It's critical that your agent find this out in advance.   A $400,000 winning bid may have a 5% buyers premium, which means that it really will cost you $420,000.  And once your bid is accepted, you are obligated to go through with the purchase, or risk losing all deposits and potentially be charged penalties.
Bidders must be qualified prior to bidding.  If you are not a cash buyer, most bidding processes require the buyer to submit a full pre-approval with the bid.  The pre-approval must be current and the amount of the full bid including the buyers premium (the approval can be for an amount greater than the total, but not less than).  Cash buyers must provide "proof of funds".
Purchase & Sale and Closing.   In a conventional sale, the Purchase & Sale is typically done 14 days after the offer is accepted.   Closing is then typically 30 – 45 days after the Purchase & Sale.  With foreclosures, sometimes the winning bid goes straight to P&S, which means within 24-72 hours of being notified that you have the winning bid, you'll need to sign the P&S and deposit additional funds (typically 5-10%).  Additionally, closing is usually 20-30 days after the winning bidder is notified.
What does this mean to you?   You should 1) make sure your deposit money is liquid, so that you can get a cashiers check or do a wire transfer for the P&S deposit.  2) You must have your financing lined up and ready to do a quick close.  You need to get your lender to tell you if that is possible before you submit your bid, or you may risk losing your deposits.  3) You need to select or hire your attorney before you make the bid, so that if your bid is selected, you can have your attorney ready to review the P&S.
For these reasons foreclosure properties tend to go to cash buyers, or people with very strong cash positions (50% or more down payment).   But, that's not to say that a buyer with a conventional 20% down loan can't successfully place a bid.  With the right agent to help you navigate the complex process, and some advance research, it's very possible to get yourself a great deal on your next home or investment property.
Just keep in mind that everyone wants a deal.  And in a strong market, more likely than not, there will be lots of aggressive bidders.  Often times foreclosure homes are listed with a low price to attract bidders, but the reality is that very few properties go for "bargain basement" prices.  Those that do, often have many issues associated with them, including a former tenant who you must evict.  Assuming a house is in near move-in condition, if you can get it at 5-10% discount off the current market value of comparable homes you just got yourself a great deal.
We hope this information is helpful.  Remember, whatever direction you decide to go: Conventional or Foreclosure, you need an experienced Buyers Agent who will represent you, not the seller – to help you with the process, the negotiation, the contracts, the offer terms to protect your deposit and transaction, the inspection and any re-negotiation that might result from it, recommendations for lenders, contractors, attorneys, all the way through the final walk-through and closing.  Give us a call at Cali Realty Group for a full-service agent that will put their whole team to work for you!